David Roberts was a self-taught Scottish painter, born in October 1796 in Stockbridge, Edinburgh. After a successful career as a scenery painter, he started focusing on his own specialty – architectural painting. The cultural interaction between Europe and the East brought about by the Napoleonic conquests in the late 1700s attracted a great number of European explorers to Egypt, but among them, there was no artist of Roberts' stature.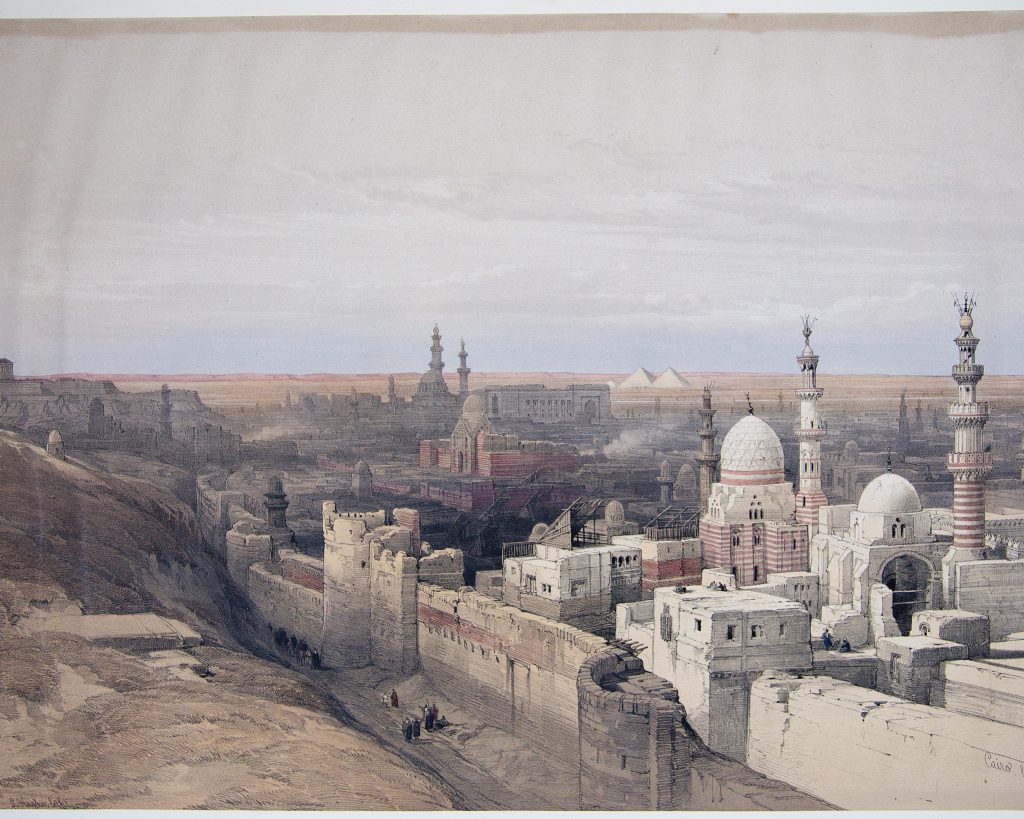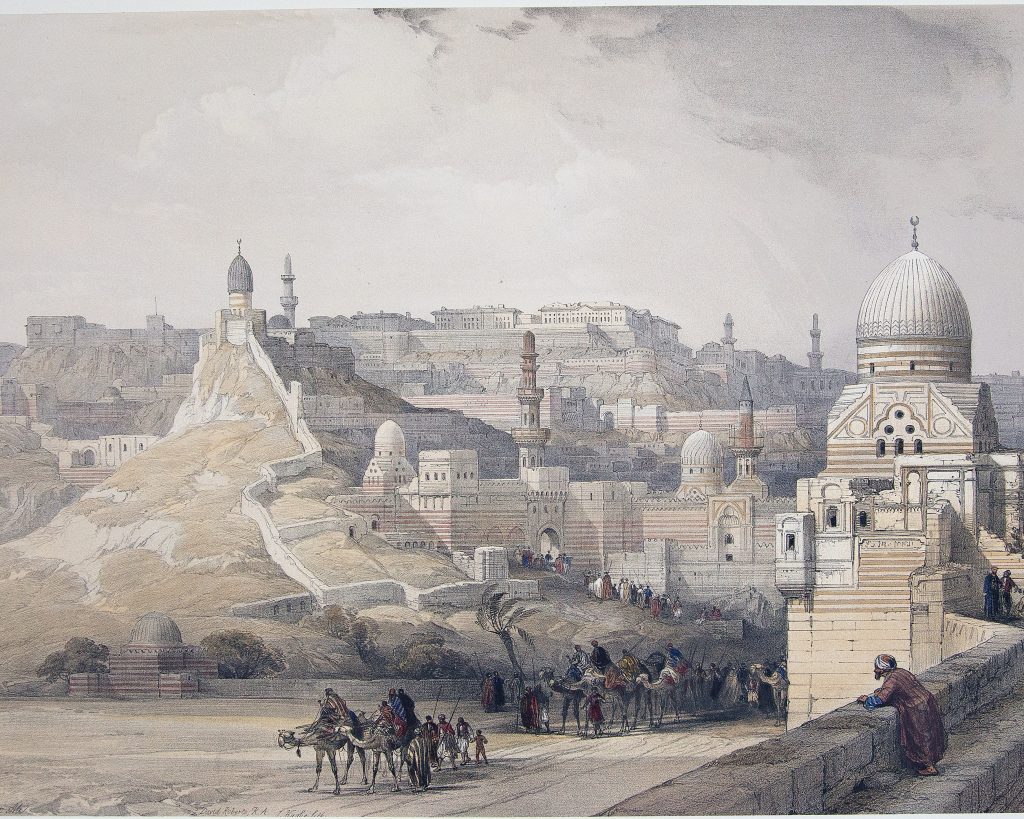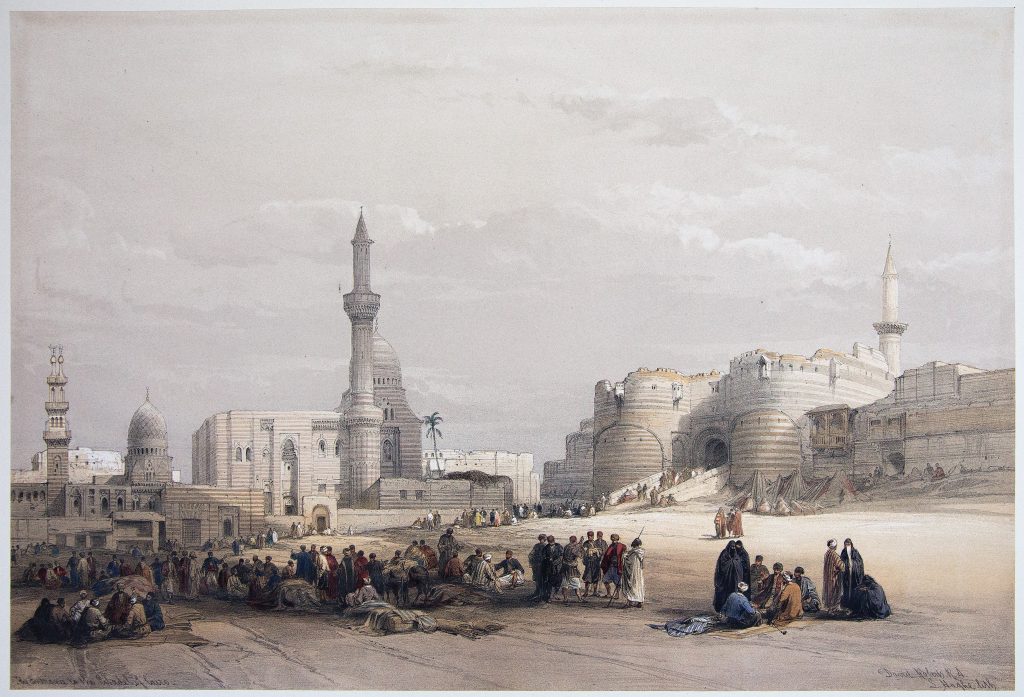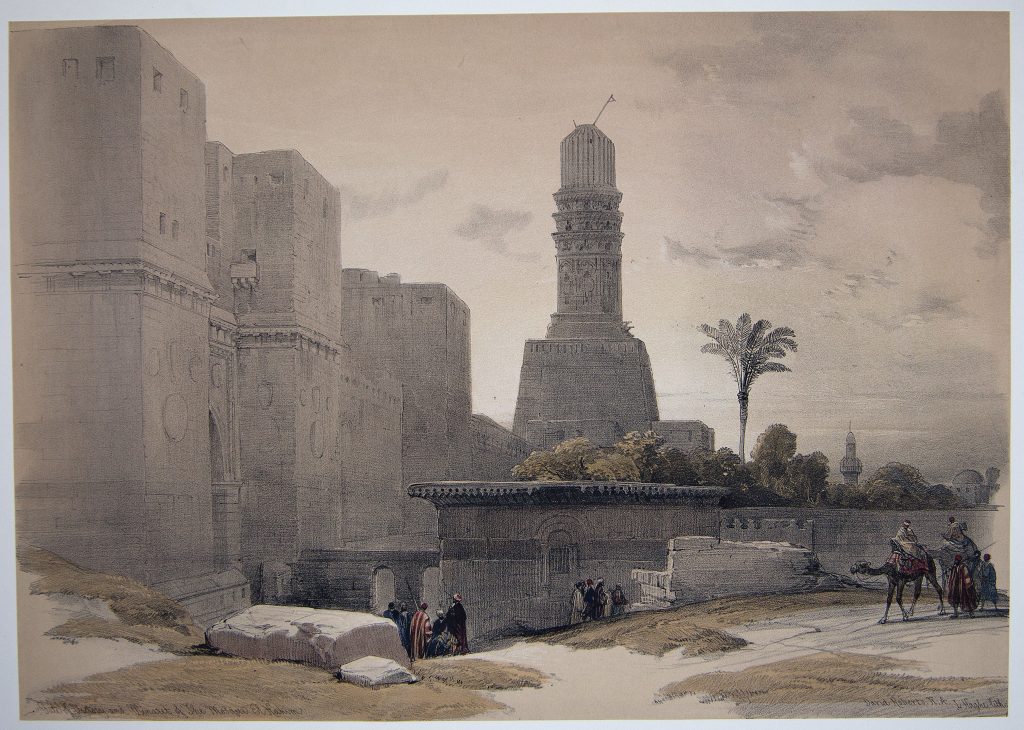 On August 31st, 1838, he left for Alexandria, initiating his artistic expedition through Egypt and the Levant. He made the journey through Egypt to Nubia by sailing boat where he was quite impressed by the ability of the Egyptian sailors. Throughout his journey, he notices and mentions the horrific conditions under which the Pasha's (Mehmet Ali) subjects lived.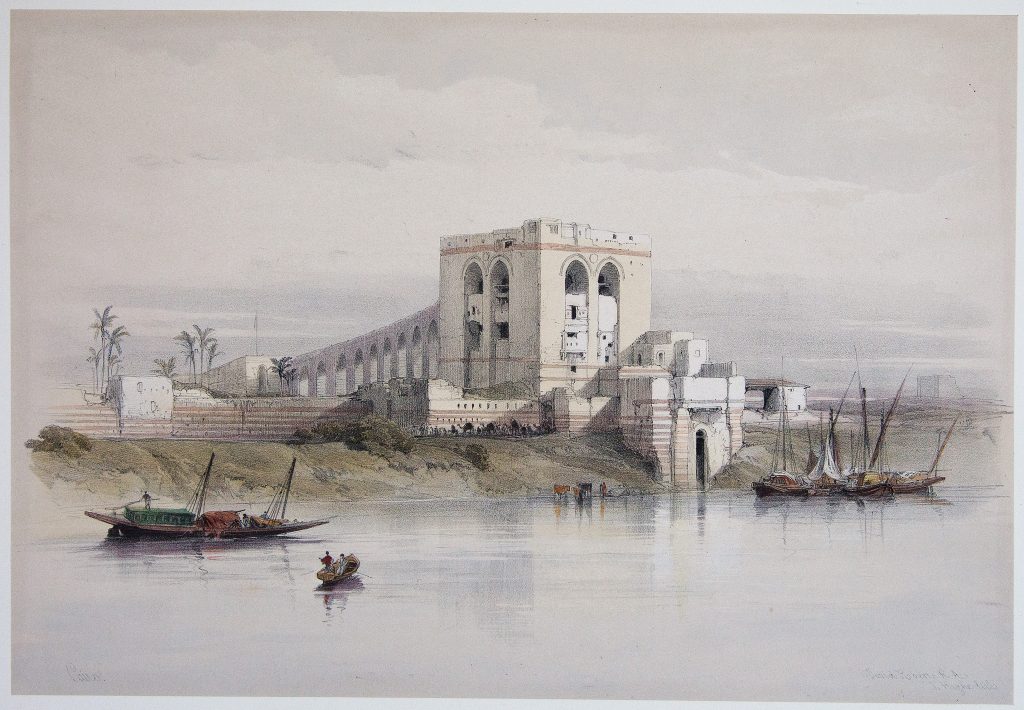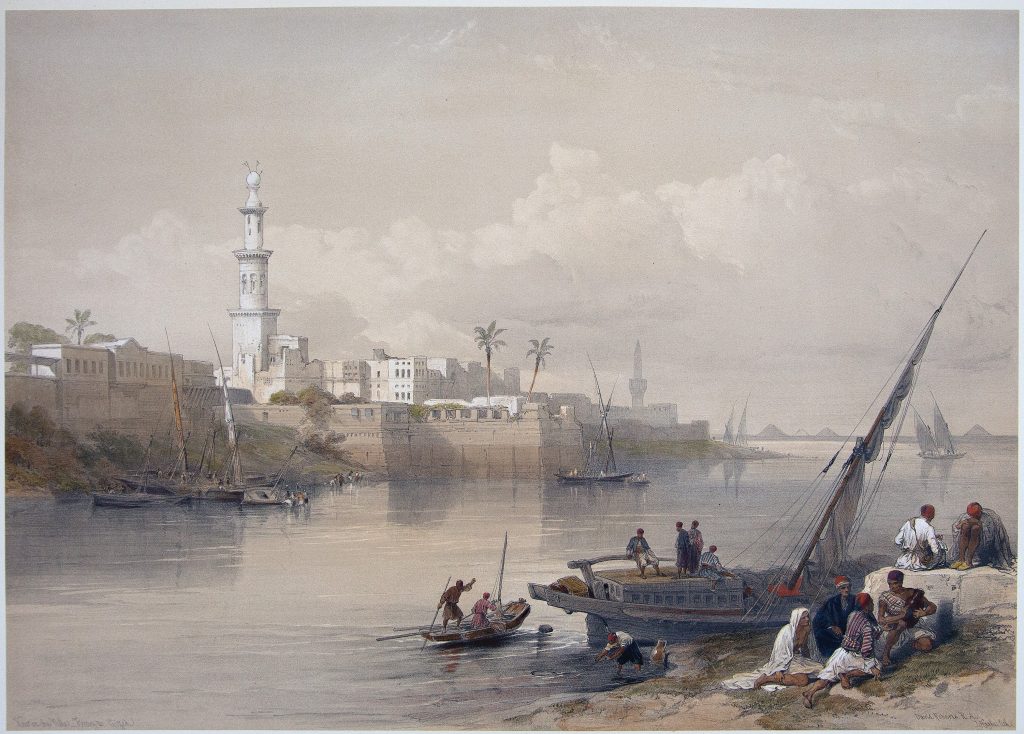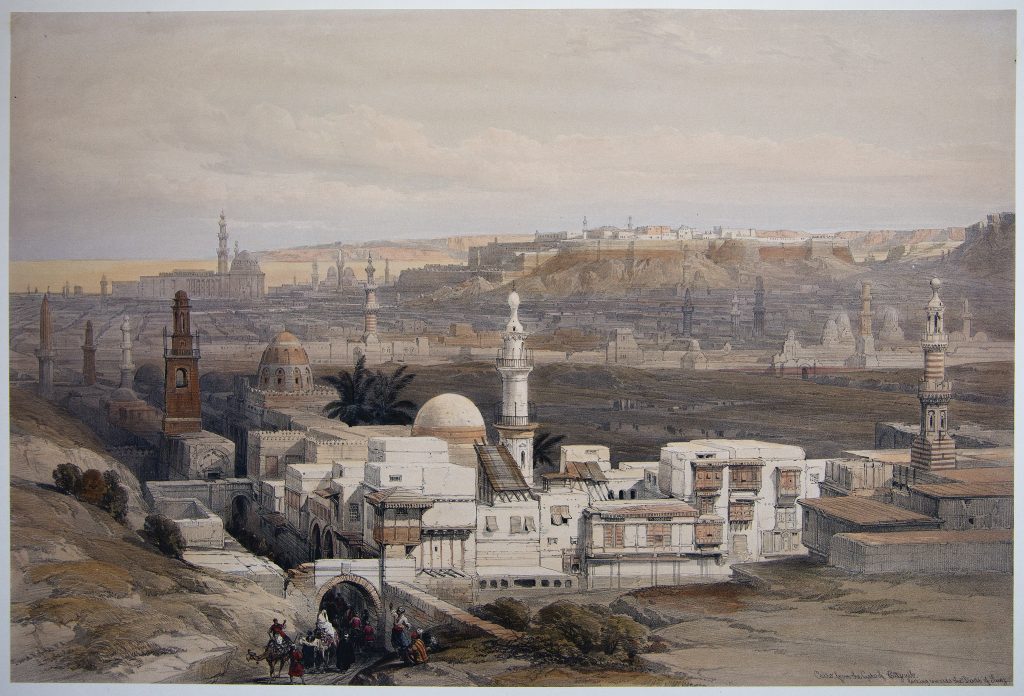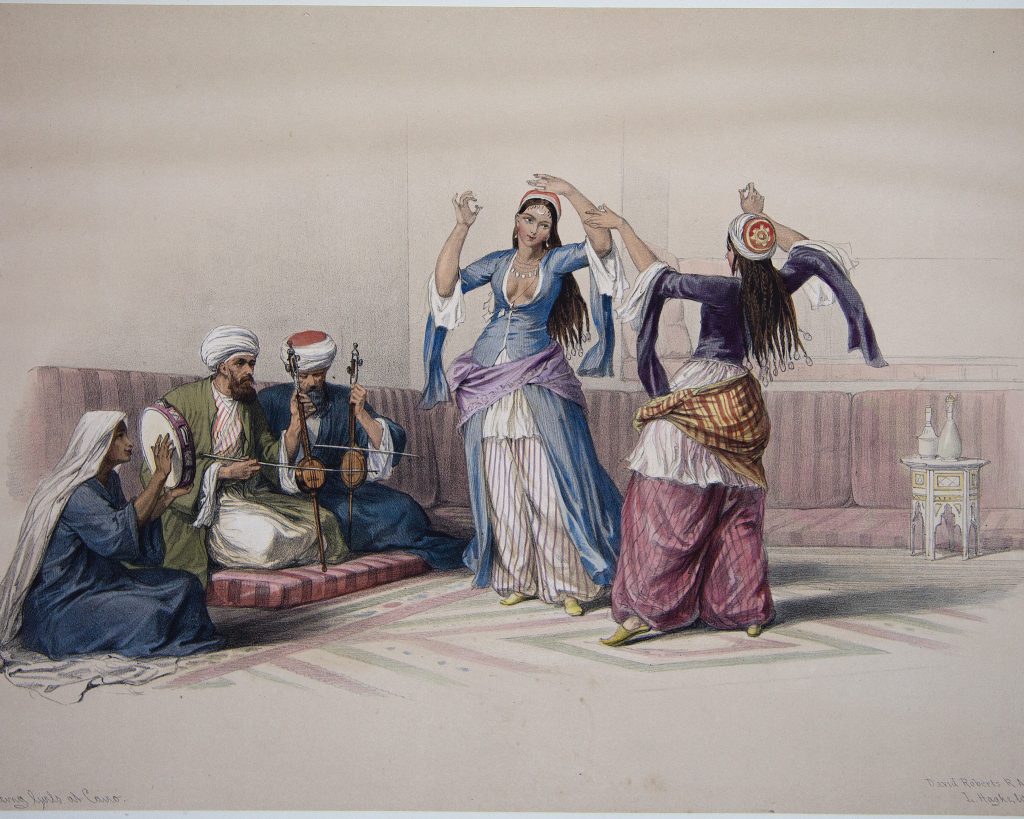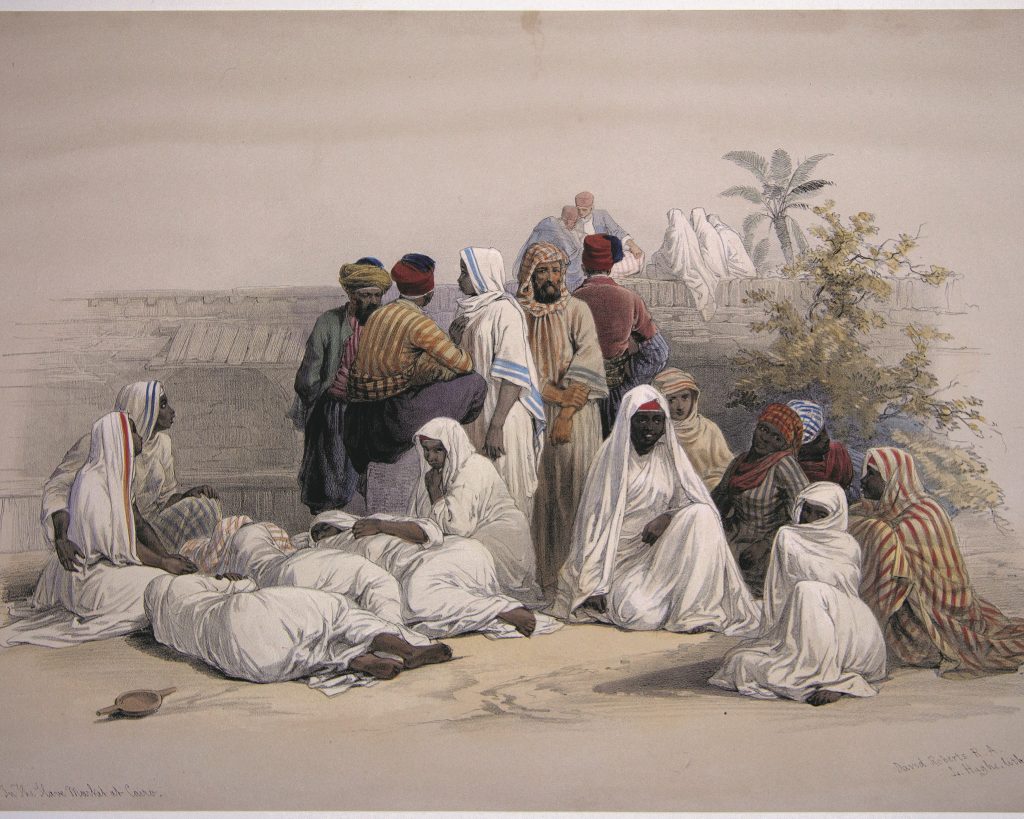 He lamented the great disparity between medieval Egypt, and that of the ancients'. Although such sentiments were overshadowed by the majestic landscape and its monuments. "The sun rising and setting are the most glorious perhaps in the world…" – David Roberts. Towards the end of his stay in Egypt, he had sketched "upwards of one hundred, all of them paintable subjects." "Roberts was back in Cairo on December 21st, 1838. For two weeks he plunged into the old city, drawing street-scenes and the interiors of mosques. For that purpose, he had to have Egyptian clothes made, his whiskers shaved off, and to forswear the use of brushes made of hog's bristles."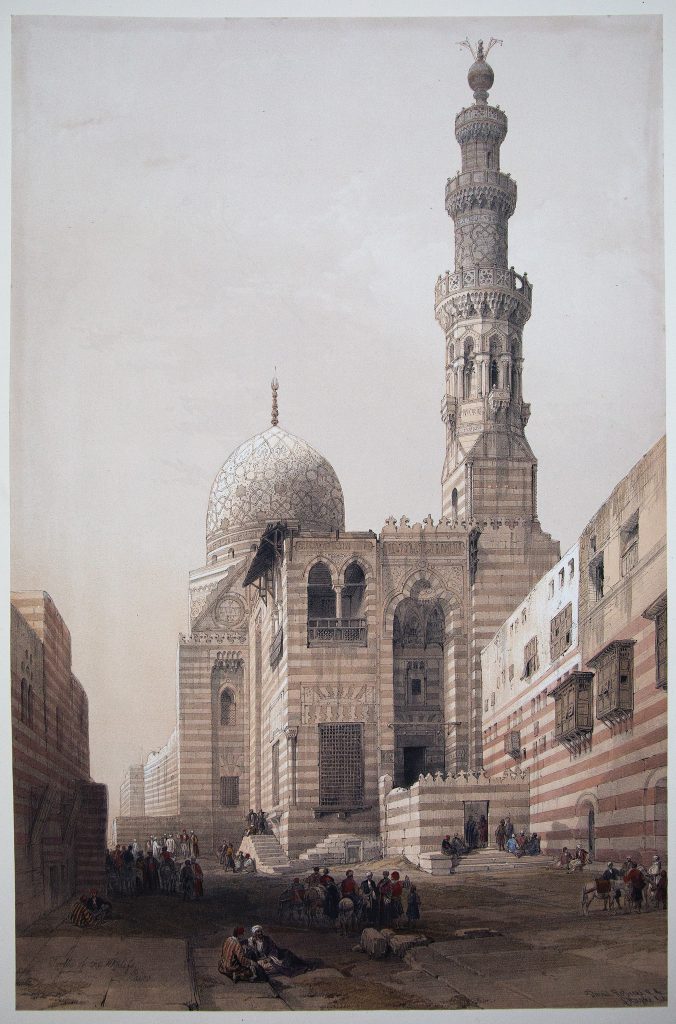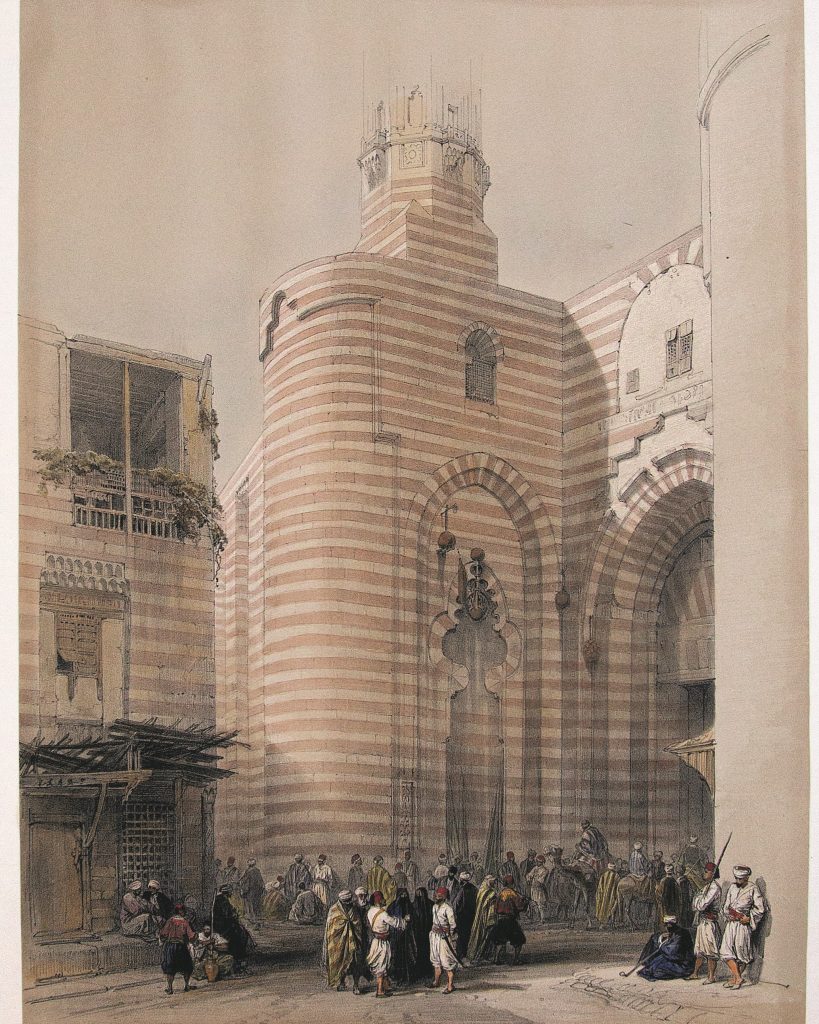 After his return to Cairo, Roberts then embarked on a trip to the Levant and Holy land, after which he returned again to Egypt in May of 1839. On his return, Roberts was given a chance to see the Egyptian fleet and was granted an audience with Mehmet Ali Pasha. Afterward, he was invited to dine with the Pasha's son, Said, and have his portrait made.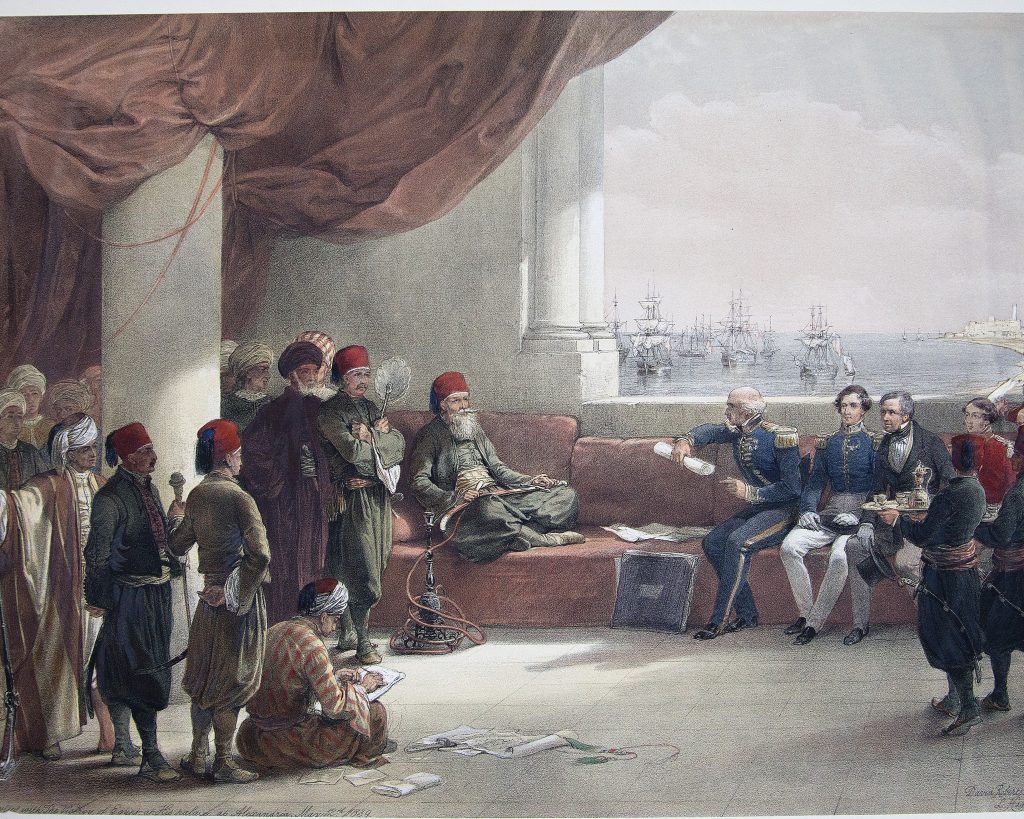 Robert's approach to depicting the east through his work sprang from his passion for travel and discovery. On returning to England, he worked out, published, and exhibited the many sketches he produced in the East. His work was published by Mr. Francis Graham Moon of the Publishing Company of Moon, Boys and Graves who prepared to finance a publication of Roberts' works. His friend the Belgian lithographer Louis Haghe was to lithograph many of his works as well, which brought Roberts' work and paintings to great fame and international recognition.
Note: This article is was previously published in Issue 17 of Discover Egypt Magazine – Courtesy of the Rare Books and Special Collections Library at the American University in Cairo.