The past couple of years have been nothing short of an awakening call for all of us. Since the first Covid-19 wave, we have grown appreciative of everything around us, with our health on the top of the list.
This pandemic has taught us the importance of doing the right thing at the right time without panicking. That's why we believe it's essential to shed light on the services offered by entities like FirstAid Responders.
What is FirstAid Responders?
FirstAid Responders is an Emergency First Response Training Center, founded by Youmna Khalil, an internationally-certified CPR, First Aid, AED Elite instructor trainer. Since 2012, Khalil has been leading the way in emergency training in Egypt. She has been offering training to individuals, groups, schools, and corporations. All courses are OSHA and COSH compliant customized to meet local and regional standards.
FirstAid Responders Training:
What sets that training center apart is its diverse methods. It incorporates visual audio media, simulations, and reading materials. It also includes role-playing, which allows participants hands-on practice.
The training center is currently offering online workshops because of the pandemic. Two of the most uniquely designed workshops are the Children and Infants First Aid workshop and the First Aid for Mental Health.
Moreover, the training facility has just launched a bilingual video series on their Instagram page, in which Khalil shares first aid and health care tips with the public.
Accreditation: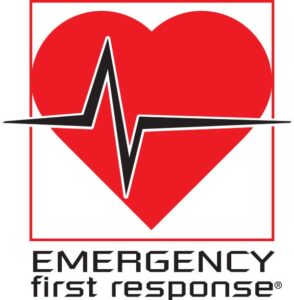 FirstAid Responders is certified by the Emergency First Response Organization(EFR). EFR is an internationally acclaimed CPR, AED, and First Aid training entity with 48 years of experience in the field. All courses certified by the EFR follow the emergency protocols developed by the members of the International Liaison Committee on Resuscitation (ILCOR). The Emergency First Response courses are valid for 2-3 years, with the chance of renewal.
Click here and check the latest in the Egyptian Business Scene